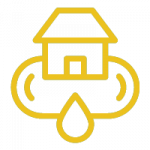 Plumber in Mesa, AZ
Since 1987, J & H Plumbing LLC has been a local leader for plumbing service in Mesa, AZ. Serving residential and commercial customers, we provide everything from installation, service and repairs, to water softeners, purification systems, drainage work and beyond. With 24-hour service available and decades of experience, you'll never need to call another plumber ever again!
We're licensed for both residential and commercial services (Lic. #ROC187220 and #ROC187219).
We have 24-hour emergency services available, so you can get the help you need quickly at any time of the day or night.
Our business is proud to be recognized by the Better Business Bureau (BBB), Angie's List and our local Chamber of Commerce.
We're a locally-owned, family-operated business with a strong reputation for excellence in the services we offer.
We've been in business since 1987 and have decades of professional, hands-on experience to show for it!
Experience Plumbing Perfection
Don't let plumbing problems go unchecked. Contact J and H Plumbing LLC today for reliable service you can count on, day or night. We welcome residential and commercial calls.
Serving Mesa and surrounding areas